Factory-Certified Quality Parts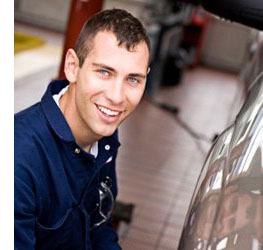 Our Dealership specializes in Factory-Certified Parts. Don't trust your vehicle with parts that may not have been designed for your vehicle. When you purchase parts from our dealership, you can rest assured that you are getting the highest quality parts from experts that know your vehicle. We maintain a comprehensive inventory of high quality genuine OEM parts. Our highly knowledgeable staff is here to answer your parts inquiries. Should we not carry a part for which you're searching, we can always order it for you and receive it within a timely manner.
Get the Parts You Need at Long-Lewis Ford in Corinth, MS
When you are ordering a new part for your Ford vehicle, you should consider shopping at the Parts Center at Long-Lewis Ford. We offer original equipment manufacturer parts of the highest quality, and once you order parts from us, we think you will make our Parts Center your one-stop shop whenever you need to order more. Here is what you need to know about ordering parts from Long-Lewis Ford.
Factory-Certified Ford Parts
When you need parts for your Ford car, truck, or SUV, you want to be sure you get Factory-Certified Parts. Third-party manufactured parts are not tailored to perfectly match Ford vehicles the way Factory-Certified Parts are. When you have Factory-Certified Parts installed in your Ford vehicle, you can be sure that those parts are of the same quality as the parts in a brand-new Ford vehicle. At Long-Lewis Ford, we are proud to specialize in Factory-Certified Parts. Our expert staff can help you find the perfect part for your vehicle every time, and answer any questions you have about the selection or installation.
Order Parts Online
If you need parts for your vehicle as quickly as possible, you can make your order online. Just visit our website and fill out our secure order form. Let us know the parts you need and we will get them for you as quickly as possible.
Order Ford Parts at Our Dealership
Whether you need to replace a damaged cooling line or you want to upgrade the wheels on your F-150, at Long-Lewis Ford we will get you the parts you need. When the time comes to install them, our expert technicians will do the job right every time. To find out more about getting parts at our dealership, contact us today!